Melfort United Church
220 Burrows Avenue West, Melfort, SK
Join us for Sunday Service @ 10:30 am
222220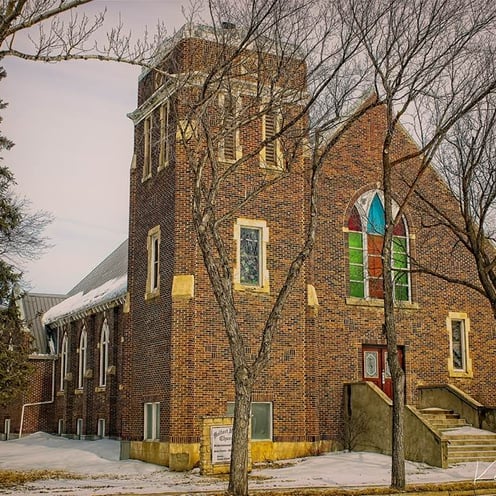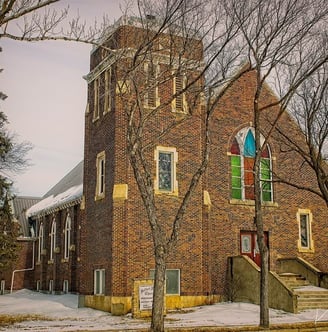 Happening at Melfort United Church
Saturday, December 2 - UCW Tea & Bazaar, 2-4pm
Sunday, December 3 - Rotary Carol Festival
Sunday, December 24 - Candlelight Service, 7pm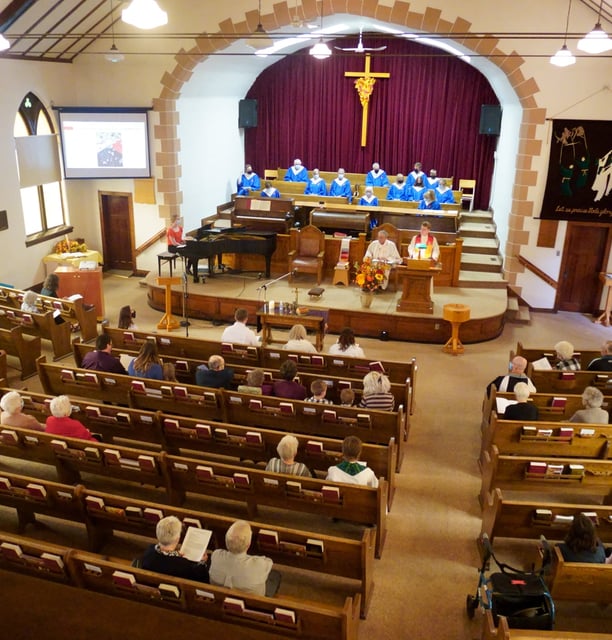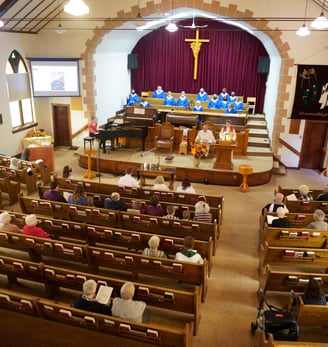 In September 1928, the cornerstone of the Melfort United Church was laid at 220 Burrows Avenue West. The church was dedicated on May 26, 1929 by Rev. G. Glover.
The church was paid for with donations from the congregation in the amount of $16,000 and a mortgage in the amount of $15,850. The mortgage was paid off in 1944 and on December 11, 1944, MUC held a mortgage burning to celebrate.
The Christian Education Centre was added to the church in 1963.
Melfort United Church celebrated its 100th anniversary in 2004.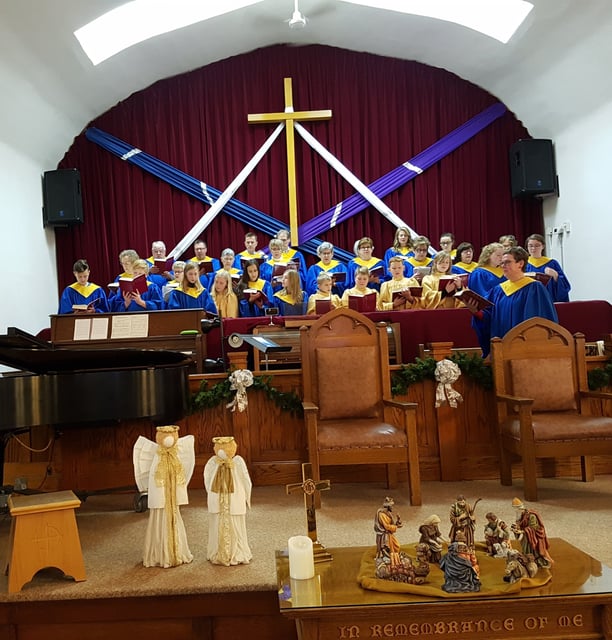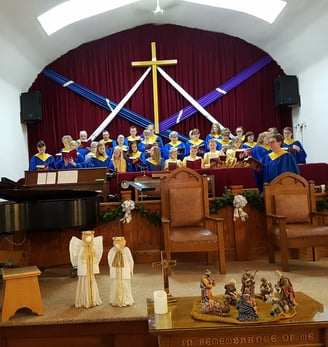 When do I show up?
Services start at 10:30 am. The church opens its doors at 10:00 am.
What door should I use?
Please use the CE doors which are the centre doors on the south side of the building.
What should I wear?
We don't have a specific dress code, please come dressed as you are comfortable.
Do I have to bring money?
If you choose to give an offering, you can do so by cash, cheque or pre-authorized giving. All donations are eligible for a tax receipt. Please contact the church office at 752-2288 for more information.
Is there Sunday School? Can I bring my kids?
We have Sunday School for children and youth from preschool to teen-aged. We don't offer childcare services, but we do have an area set up in the back of the church for families that is equipped with toys, books, etc.
Are you accessible?
Our church is equipped with an elevator that can be accessed from the east parking lot. We also have a ramp leading to the CE doors. The church is also equipped with an accessible washroom on the main floor.
I would like to get involved in church activities. How do I go about this?
Check our our Get Involved page for the many groups and activities that our church offers. You can also complete our Volunteer Survey for other ways to get involved.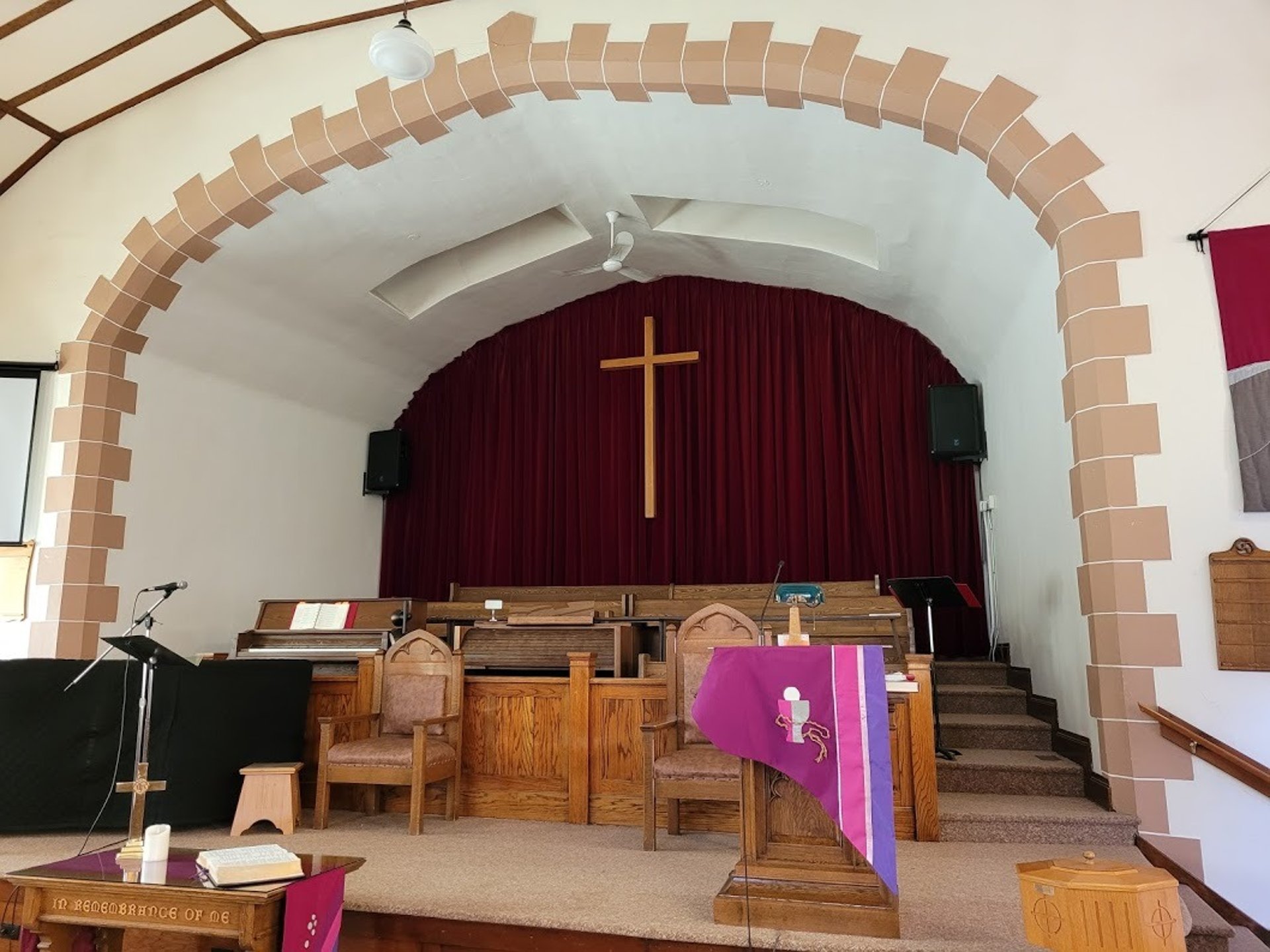 Rentals
Melfort United Church has many rooms available to rent for private events and community groups.
Please contact us for information.